the agony and ecstasy that is Embrunman
wow. so I haven't posted in LJ since I left the States and went off to win my first Ironman in Korea and then came to Switzerland camp and then got 5th place at Embrunman, one of the toughest IM courses in the world?
ok well most of my "official" blogging is over at
blogs.teamtbb.com/jocelynwong
.
but here I can still be a bit of a dork.
because OMG OMG OMG I ran a 3:33 marathon off the craziest hilliest 190k bike (almost took 7.5 hours). after a 1:05 swim! I can't believe I ran my way from 15th to 5th!!! WTF where is the world coming to?
a little bit of the glory, the shock, the excitement in these two photos: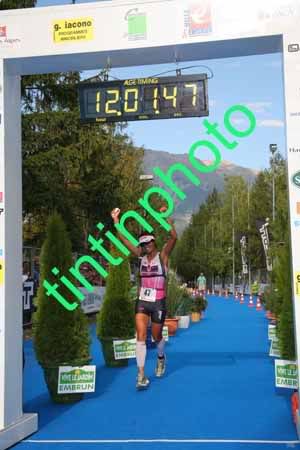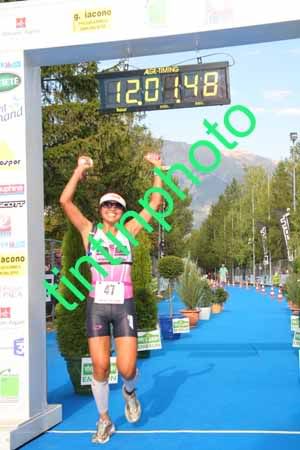 and gosh I look fit.
the person I may have shocked the most was Boss Coach. He says I finished an hour 15mins faster than he expected. which is true too, my time was 12:11 (girls got a 10min head start) and I thought I'd go 13:10 if I had a good day. I am in the middle of typing up my nice long official race report but here I am with the boss man himself and my teammates...who went 1-2!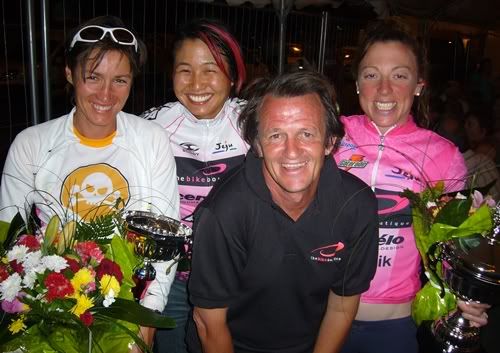 at awards there was a small fuss from the Euro girls that I was from USA...or rather, I came all the way from the USA to race in France? no, no I told them...I train in Switzerland with those two girls. You mean THOSE two girls? 1 and 2? Why, yes, I do :D
more from the Boss Coach....
"congrats
terrific effort , and i was very proud
i think i will write a story
its all about not limiting what you got
there are much deeper levels you had just not explored yet
we know we aint those fancy talents
so we got to dig deep into those wells we have
there is more
i know it
and the most important thing you're learning
you know it too"
and just like that, a whole new world has opened up. I'm like 5+ years younger than the fast girls here and I think I might actually be able to go under 3 hours like they do...someday....